Options for Updating VMware Tools at Scale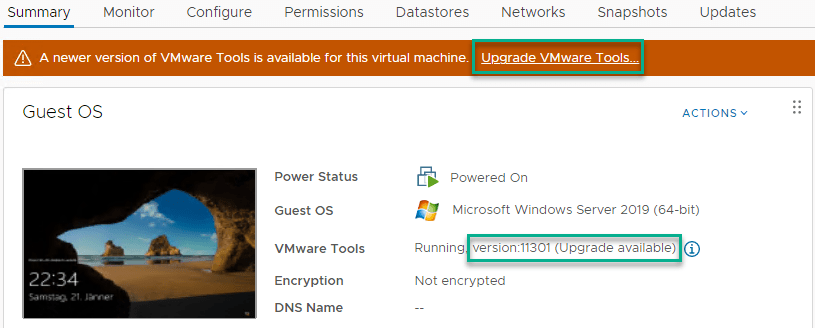 Recently I wrote a detailed blog post about VMware Tools and the options available to update them at scale. Because this post was published on VMware's blog Customer Experience and Success, I cannot publish the same post here. Therefore, I am summarizing my article here and providing the link to it.
The first part deals with understanding VMware Tools Updates. It focuses on compatibility, what to download, OS support and Tools version on ESXi host.
After that, I show different ways to update VMware Tools:
Update VMware Tools as separate software.
Update VMware Tools by using vSphere features.
With the second option I describe how Tools are recognized by vSphere on each host and how to update it there. Also how to do this in VMs guest. This is a two-step-procedure:
Configure the ESXi host to use a certain VMware Tools version.
Automated update of VMware Tools in guest OS.
Four different options are shown here in detail.
Options for Updating VMware Tools at Scale – VMware Customer Experience and Success
Notes
Since I use PowerShell in my post, read my posts about