Stuff about vCenter Configuration Manager [5.7] (3/3)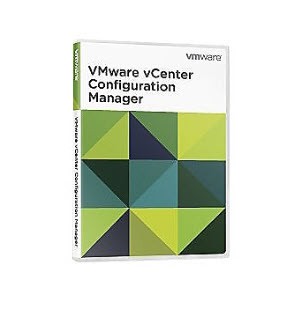 This is the last part of this series of posts about VMware vCenter Configuration Manager.
For more information about VMware vCenter Configuration Manager, check documentation.
Reports
Powerful reporting engine.
By creating a report there is the options to look at the SQL statement.
Types of report

Report form wizard
SQL Report
Imported SQL Server Reporting Service report

A important feature is the possibility to export data, so you can use Excel or SQL Server Reporting Services to build according to you CI.
Security
There are these roles: Machine Groups, Access Rules, Logins.
Access is based on access rules and roles. There are basic (for access of applications respectively collected data) and administrative rules (for access to administrative functionality).
A Login (comes from AD) can be assigned to a security role.
Change Restricted role is like a "read-only" Admin role. So it can collect data, run reports, … but can't change stuff.
Customizing and Managing vCM
Filter Sets are combined filters. A filter set can be Machine Based Filter Set or a Active Directory Filter Set.
There are pre-defined filters for LAN-, Dialup and Broadband connections (General Settings –> VCM Remote). But when there is too much data to collect across a small link, think about installing collectors at remote site.
Take care about change settings for SQL performance!
When changing SQL database name or server name, change the SQL side first.
Show/change default directories at Administration –> Settings –> General Settings –> VCM Input/Output Directories.
When for security reasons on windows machines Admin$ is removed, you have to create an alternative share or install the agent manually.
You can choose different retention settings for different type of data.
Debuging tool: EcmDebugEventViewer in  c:\Program Files\VMware\VCM\Tools.
Use backup guide to configure backup for vCM.
(last but not least) Installing vCM
Components of vCM Server

Installation Mananger
vCM Collector

Collector Service
IIS
SQL Server
SQL Server Reporting Services

Typical Installation

single-tier: everything on one machine
two-tier architecture without Kerberos authentication. Keeps SQL Services on a dedicated machine.

Advanced Installation

three-tier architecture. Keeps SQL, IIS and Collector Services on different machines.
two-tier architecture with Kerberos authentication. Check installation guide for more details on Kerberos authentication.
vCM upgrade

On multi-tier installations check firewall settings
SQL Cluster is supported, SQL Mirroring is not supported!
Authentication types

Windows authentication or Kerberos

For sizing considerations check installation guide.
Requirements for vCM Server

Install OS (Windows Server 2008 R2)
Disable RDS host
Join domain
Add AD user for vCM to local administrators
Install as vCM administrator

During foundation checker, SQLXML seems to fail always.