Errors when installing SimpliVity Deployment Manager
To deploy new HPE SimpliVity nodes, you need to run Deployment Manager. Current version at writing: 3.7.6.244. Requirements to run Deployment Manager are: .NET 4.7.1 and Java 1.8. When .NET is not installed during installation, wizard links to Microsoft and starts the download. When Java is not installed or too old, an message is shown at first start. Sounds very simple. Anyway I had some problems.
I tried on Windows Server 2012 R2 and two Windows 10 Clients. During installation I got the error:
Input string was not in a correct format.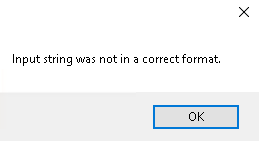 When starting the Manager, I got the error:
Simplivity.DM.View has stopped working.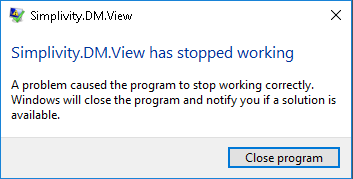 The problem is caused by language settings in Windows. Even when just one language is installed, the problem can occur. To work around this issue, configure:
Control Panel –> Language –> Advanced settings –> Override for Windows display language –> select a language, do not  use "Use language list".

At lease starting the program works fine, during installation the same error is shown.