Add HPE servers to InfoSight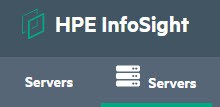 HPE InfoSight is a cloud based IT operations management platform which uses artificial intelligence (AI) for data/metric analysis. So it is able to proactively find issues in individual environments before they actually causes a problem. Currently it is possible to connect these HPE products to InfoSight:
Nimble Storage,
3PAR/Primera Storage,
SimpliVity HCI,
Servers.
This post shows how to add HPE servers to InfoSight. For this, HPE iLO Amplifier Pack is necessary. This virtual Appliance comes with a lot of features like configuration and firmware baselines. Here I will just go into connecting to InfoSight.
Prerequirements
Supported servers (iLO 4 and iLO5):

ProLiant Gen8 and later,
ProLiant BladeSystem Gen8 and later,
Synergy Gen9 and later compute modules,
Apollo Gen8 and later servers.

iLO Firmware:

For iLO 4: 2.54 or later; for iLO 5: 1.15 or later

To provide OS data for cross-stack analytics, Agentless Management Service (AMS) is necessary. On ESXi hosts, AMS is automatically installed, when HPE images are used.

AMS Version for Gen8 and Gen9 servers:

10.7.0 or later for Windows,
2.6.1 or later for Linux,
1.1.0 or later for VMware ESXi.

For Gen10 servers:

1.1.0 or later for Windows,
1.1.0 or later for Linux,
11.1.0 or later for VMware ESXi.

Host OS for Amplifier VM:

VMware ESXi Server 5.5 or later,
Windows hypervisor for Windows Server 2016 or Windows Server 2019.
Installation Steps
Deploy Amplifier appliance
To download the software (appr. 1.4GB) , got to https://www.hpe.com/servers/iLOAmplifierPack and sign up for the download. You get an mail including the download link and a activation key. Software is free of charge! Alternatively you can use this URL without registration: Download Software, but also without an activation key.
Extract OVA file and deploy in your environment. VM resources are:

4 vCPUs,
8 GB RAM,
100 GB disk space.

Wizard do not ask for IP-configuration, so DHCP is used by default.
Initial setup
Start VM console to start initial setup of Amplifier.
Select Initial Setup.

Setup network settings.
Hint: to get focus on Next press cursor to the right.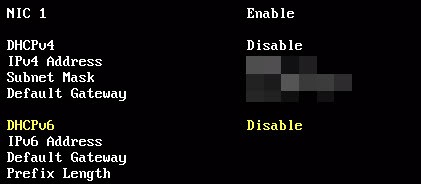 I keep NIC 2 disabled. Enabled it to access different networks, if needed (eg. iLO and internet access).
Set Management Network Port (by default NIC 1), and DNS servers.
Select timezone and set NTP servers.
Last step is to set username and password for Amplifier user account.
After these settings, appliance need to be rebooted.
Activate iLO Amplifier Pack
Start browser and go to https://ip_address_Amplifier.
Log in with username and password you entered during setup.
After first login you are asked to enter activation key. Key is sent by mail, see above.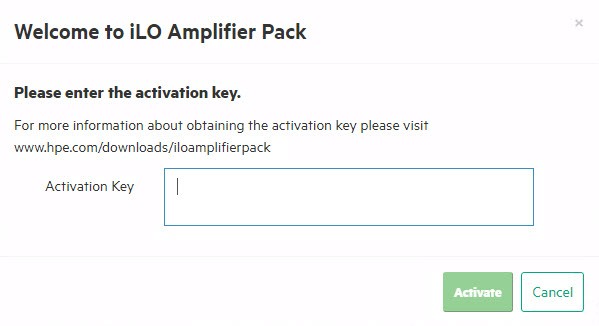 Add servers
You can add iLOs to Amplifier Pack by enter a single server, IP-Range, iLO Federation Group or upload a CSV file. The process is straight forward. User privileges see beneath.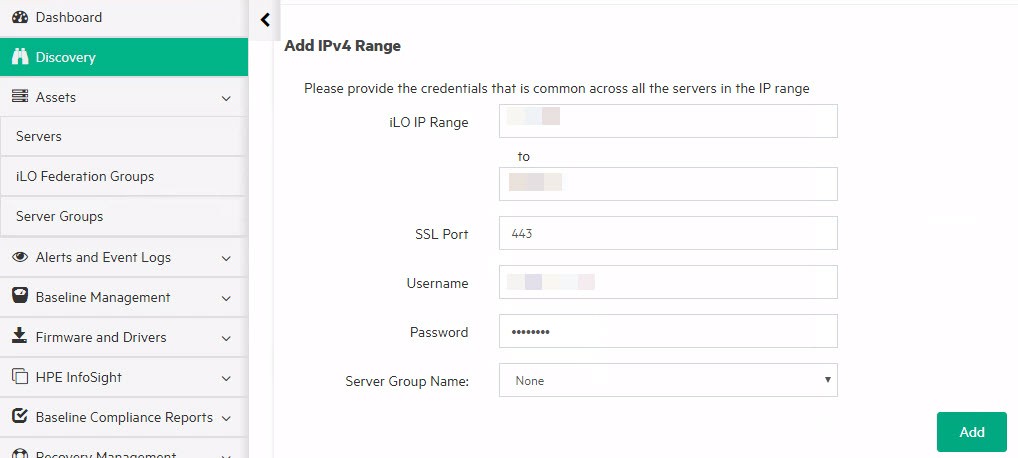 Connect iLO Amplifier Pack to InfoSight
Log in to InfoSight, using the HPE Passport login you want to see servers in. If you don't have a user there, register at: https://infosight.hpe.com.
Click the gear wheel on the right top and select Device Enrollment.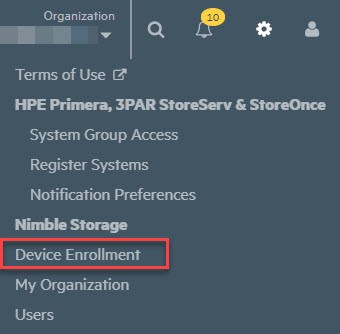 Click on Servers tab and copy claim token.


Next, go in Amplifier GUI to InfoSight Setup beneath InfoSight Setup. Enable the Service and agree to terms and conditions of InfoSight. Other options are optimal.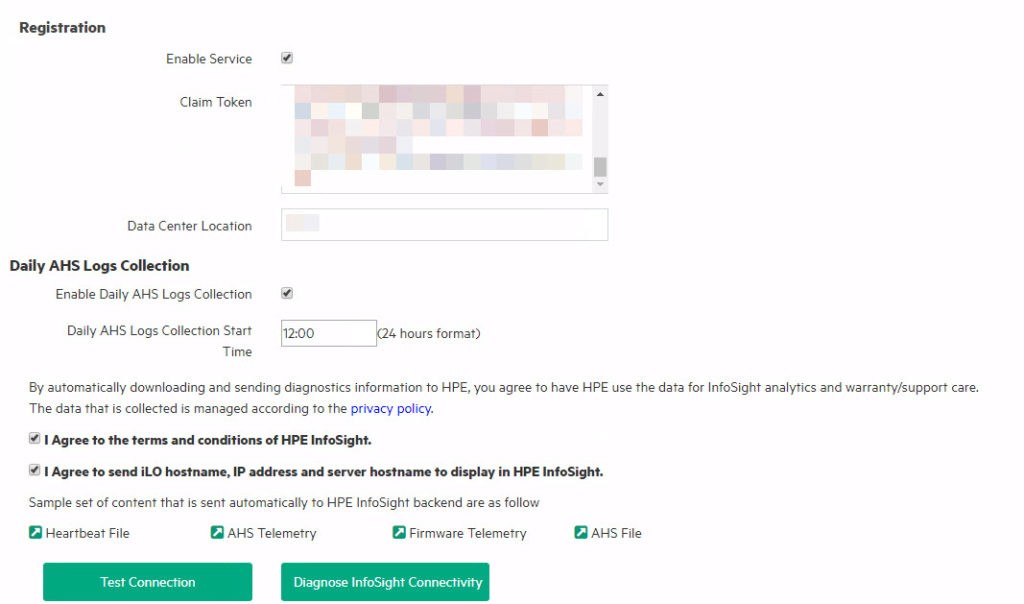 To check, connection to InfoSight- and Midway-servers, press Test Connection. When tested successful, you see the following banner. At errors, check proxy (see notes) and network settings.


Press Confirm to save and enable settings.
You see additional information when connection is established.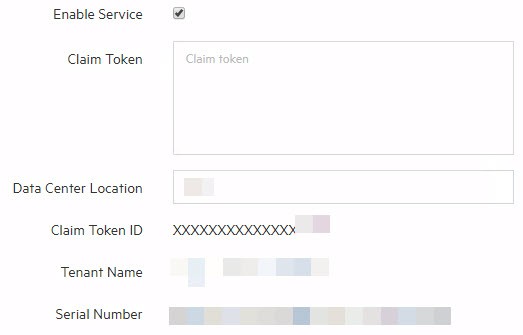 HPE Servers in InfoSight
After a few minutes, servers are visible in InfoSight. It lasts a few days to get more information in InfoSight GUI. Be patient.
Some of the features on HPE servers in InfoSight are:

Open a Case at the push of a button.
SPP Compliance: Firmware comparison of installed version and what is available in Support Pack ProLiant (SPP).
No need to upload AMS logs manually any more.


At moment of writing, there is no visual connection shown in InfoSight between a ESXi host and a server. If you looking for such a feature, see my port about SSMC feature Topology Insight.
Notes
After initial setup you can easily re-run First Time Setup. Just open console and press ESC. This brings you back to initial setup.
If a proxy is needed for internet access, set in: Configuration and Settings –> Network Settings –> Proxy Configuration (tab)
Necessary user privileges for iLO user:

Configure Manager with Security,
Configure Manager,
Configure User,
Configure Devices.

CSV-Format for upload
<iLO IPv4 or IPv6 addresses or FQDN>, <iLO username>, <iLO password>
Ressources