How to copy a backup copy job in Veeam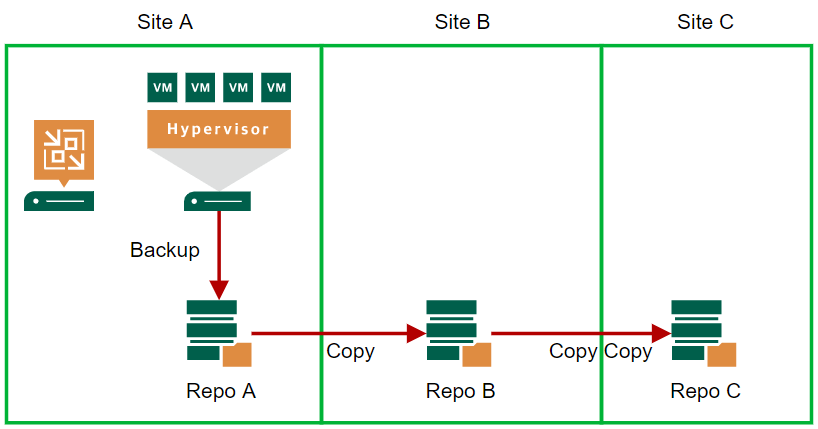 The question keeps coming up, so I thought it is interesting to share: Is it possible to copy a backup copy job in Veeam Backup & Replication? So can a backup copy job use a backup copy job as source job? Yes and no. It is not possible to select the copy backup job directly. But it is possible to select the repository, the (second) copy job searches for backup data.
In this short post I show how to copy a backup copy job in Veeam.
How to create a copy backup copy job
Start the New Backup Copy Job wizard and enter a name. It is required to use Periodic copy (pruning) Copy mode!
Note: Source copy backup job can also use Immediate copy (mirroring) mode.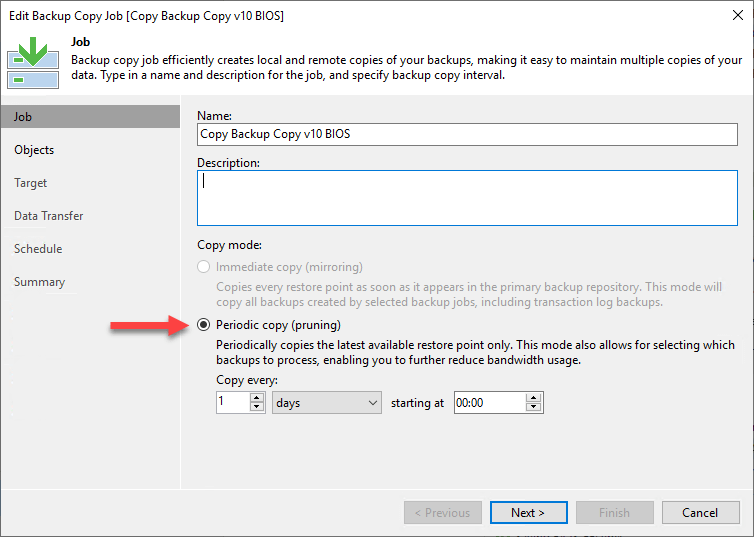 On next step, press Add… → From backups…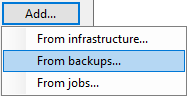 and select the backup job you want to copy second time.
It is important to do so, otherwise, selected source repository (next step) will be ignored!
Press Source… and select the repository, the first copy job uses as target. This is the repository this copy job will read backups from. In my example the original backup copy job uses repository Repository-F-100GB as target.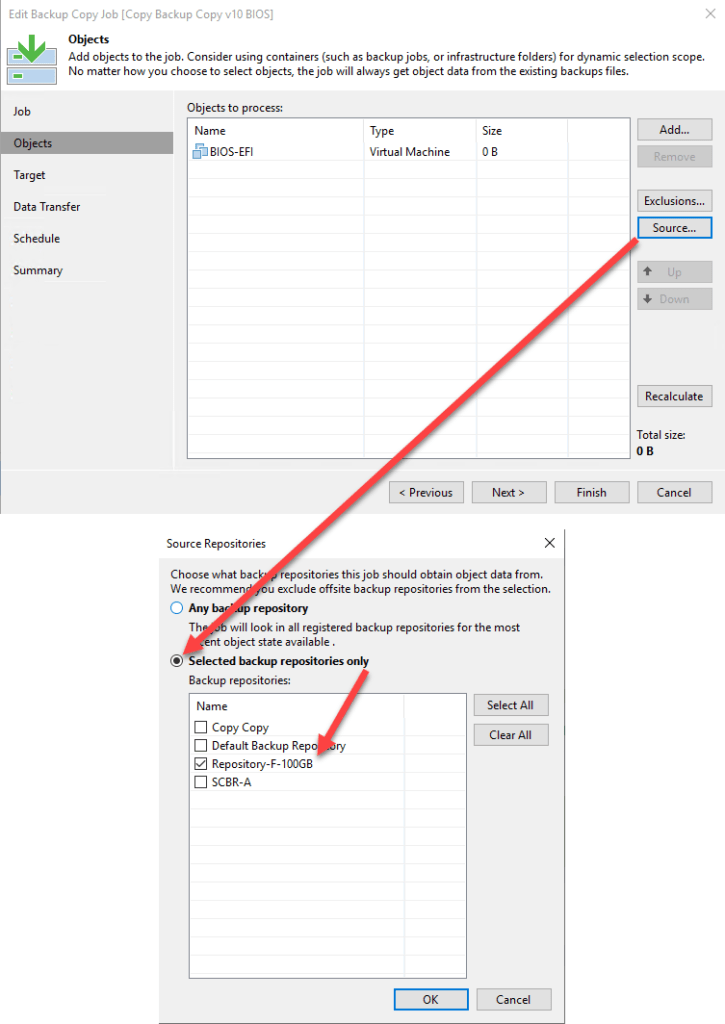 The rest of the wizard can be configured as desired.
In job-log you see the source repository, copy is made from: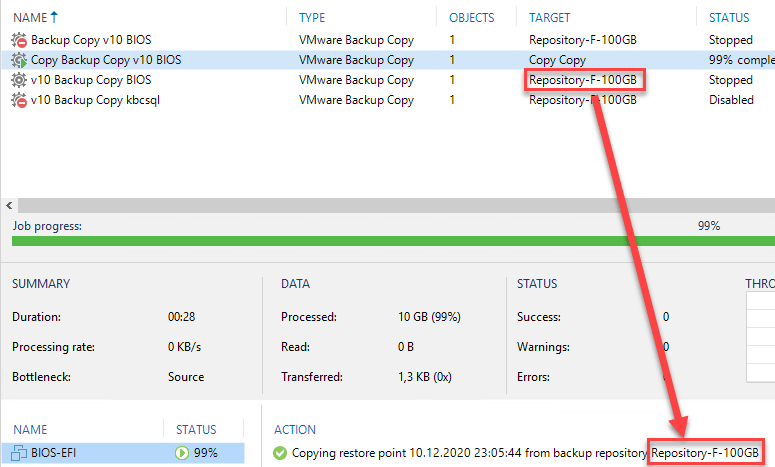 That's it!
Notes