New in VBR v12: Linux Hardened Repository as Proxy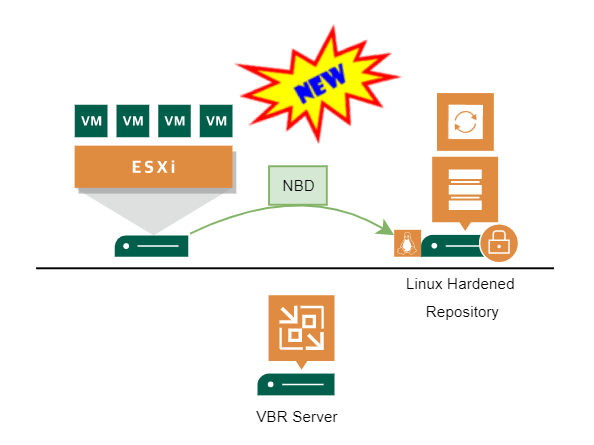 Compared to the small size of this post the information in it is huge. With Veeam Backup & Replication (VBR) v12 it will be possible to use a Linux Hardened Repository (LHR) server as proxy server. Only limitation seems to be the transport mode. Only Network mode (NBD) is supported! This is because of security reasons. Network Mode was possible to implement without requiring root permissions on service. This is no show-stopper, because it is the most secure among all available transport modes.
How does it work
How to get a LHR proxy server to work? It is simple as any other proxy server. Just create a new proxy server in VBR console:

And select a LHR server in dropdown list: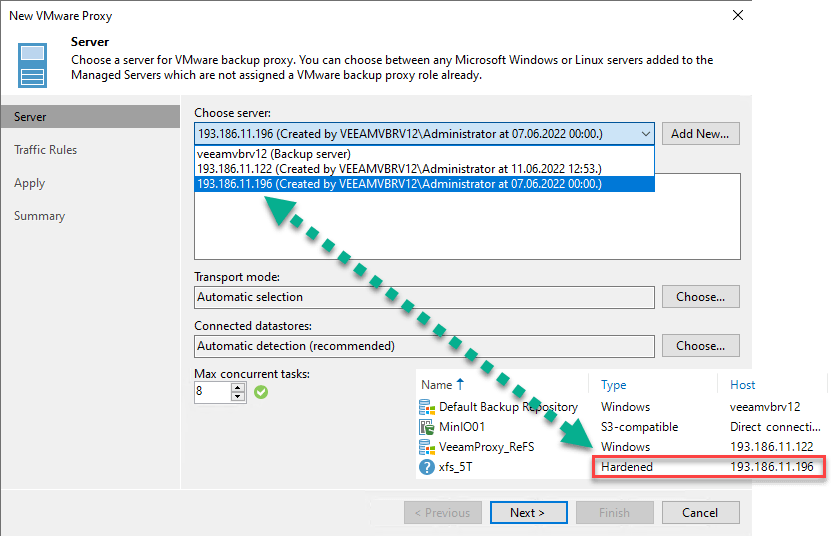 With that selection you get the information that only Network transport mode is supported for LHR.

With confirmation, transport mode is set to Network in repository settings. Next I create a job that uses this proxy for backup. As backup target I use the local Hardened Repository. I guess this will be the most common configuration.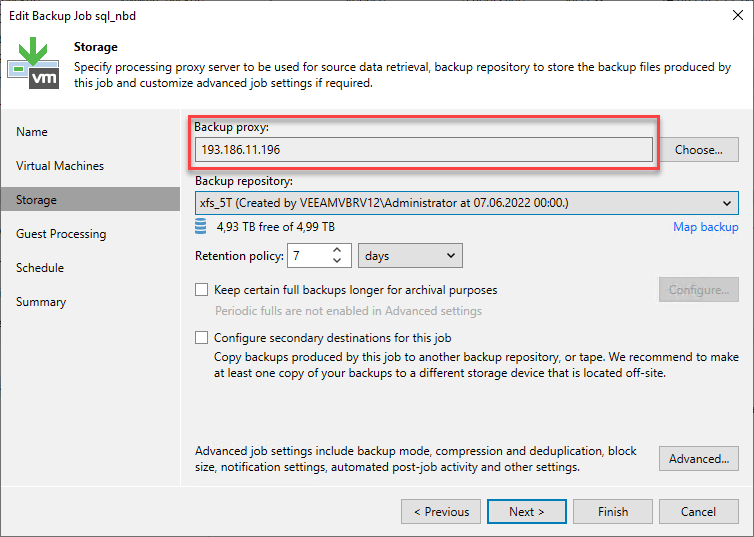 That's it, backup job uses LHR as proxy server!
Notes