New in v12: move backups between repositories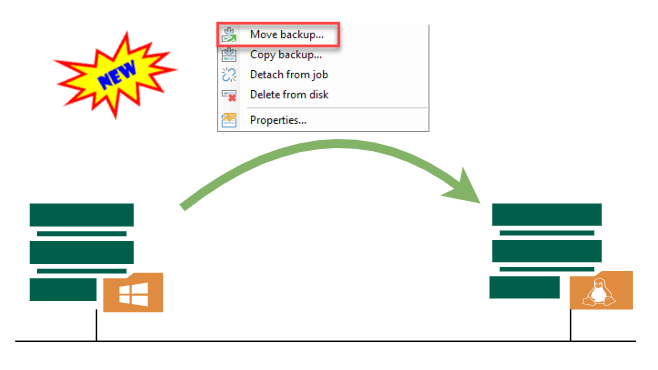 We will see a lot of new features and improvements in Veeam Backup & Replication v12 (VBR). One of them is the possibility to move backups between repositories. It's not just new that this will be an option in the GUI, also fast cloning information will be moved. This means that synthetic fulls will not need more space on target repository than it uses on source! This feature is very useful when it comes to replacing old repository hardware with new one.
How to move backup job data
In beta there are several ways to move backups from one repository to another. One way is to right-click Job Name beneath Disk and select Move backup.

The following windows will ask about the destination repository.

I could see all repository types of my test environment: ReFS, XFS, object storage and Scale-Out backup repositories. When movement runs, you see progress information. As you can see in the following screenshot, backup job will be disabled during the process.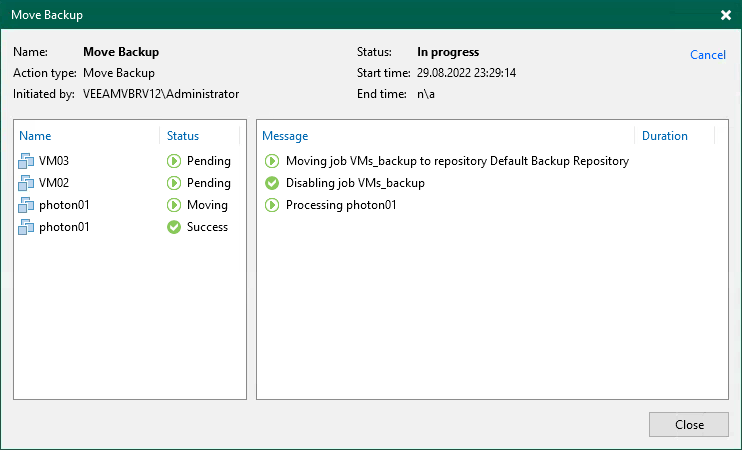 Note: When moving to a hardened repository, files will not be marked as immutable!
If you try to access backups during this – for example for restore, you will see a error with detailed information. Keep this in mind when planing a migration.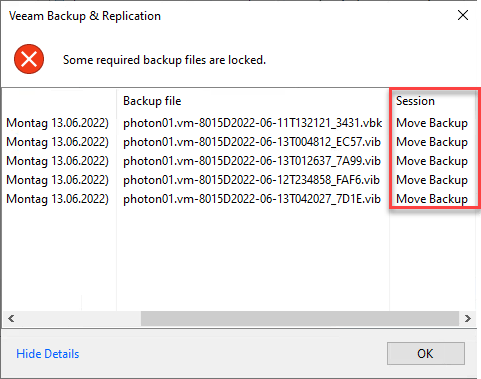 Another way to move whole backups to another repository is in the Edit backup job dialog. Here a new question windows arise when you change the destination backup repository.

You have the option to let VBR move the data to the newly configured destination repository for you. But you can also start a new backup chain at this point. Even this is a nice new feature I was waiting for some time. Before v12 you had to clone the job and set target repository in cloned job.
How to move machine backup data
It will also be possible to move just an object of a job like a VM or physical server. I covered this in my post True per-machine backup files in more of its details.
Notes
For more information about new features in VBR v12 see my other posts:
See my blog post for more information on how to