What (else) is new in Veeam VBR v12 (Part 3/Tape)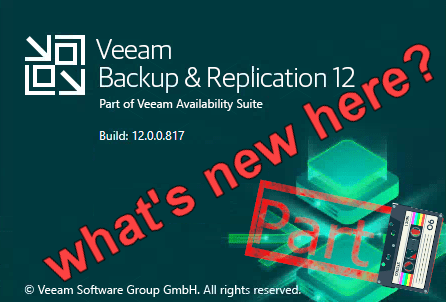 A huge amount of new features and detail improvements are coming with the new version of Veeam Backup & Replication (VBR) v12! My blog post series is about the smaller features and improvements in v12. So take a look, what else is new in Veeam VBR v12. This Part is about news in tape support.
See other parts of this series here:
This part includes the following improvements:
Linux Tape Server
With VBR v12 Linux proxy server can get a new role! A Linux server can become a Tape Server.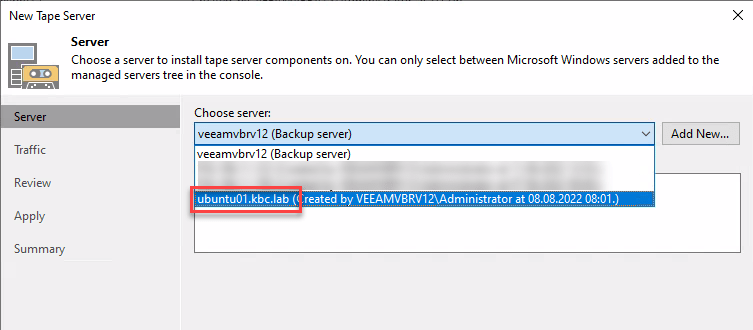 Currently no more information about this new feature. We will see more details like supported Linux distributions and versions with general availability of v12. But I would bet on one thing: Linux Hardened Repository Server will be excluded from this feature – for security reasons.
By the way: Hardened Repository Server will be able to get a proxy for NBD traffic in v12!
Better Tape backup scaling
Many environments of VBR uses internal SQL express database. One of its restrictions is the DB size limit of 10GB. With v12 and PosgreSQL database engine, this limitation is a thing of the past. Normally this was not a problem in smaller setups. But when it comes to file-to-tape jobs, this limitation was reality very fast. Each file that is backed up to tape is stored in a table row.
Next to that, Veeam is still optimizing the tape job performance. I guess we will see a huge performance increasement with file-to-tape jobs.
NAS to Tape Job
Because we had already the option to backup files directly to tape, it was already possible to backup file shares to tape without backing it up to disk before. But this was limited at least to performance. As already mentioned this should be much better in v12.
Another limitation was that it was not possible to copy a NAS backup to tape. This will be available in v12.

At least in v12 beta media pools are limited to Standard media Pools and WORM Media Pools.

LTO9 support
There were problems with the introduction of LTO9 support in v11. Special operations had to be done before first usage of a new tape. I am sure LTO9 media will just work in v12.
Show current job for each drive
It is just a small improvement but very helpful in daily tape operations. In VBR v12 console you will see the tape job that is currently using a drive.

PowerShell news
We get some new PowerShell cmdlets with v12 (beta):
Find-VBRTapeCatalogItem
Find-VBRTapeCatalogItemVersion
Find-VBRTapeCatalogueHost
Get-VBRTapeBackupSession
Get-VBRTapeCatalogueDirectory
Get-VBRTapeCatalogueFile
Get-VBRTapeMediumForSession
Start-VBRTapeFileRestore
Unfortunately I did not manage to get much data out of these new cmdlets. Will have to wait for availability of command reference guide. Something I still miss, is the ability to get the content of tapes with PowerShell.
Object Storage with Tape jobs
What about backups that are made to object storage? Is it possible to copy them to tape? According to my testing, VBR does not distinguish between object storage and blog storage. I was able to copy any machine backup job to tape. It is even possible to select object storage as source for repository to tape jobs.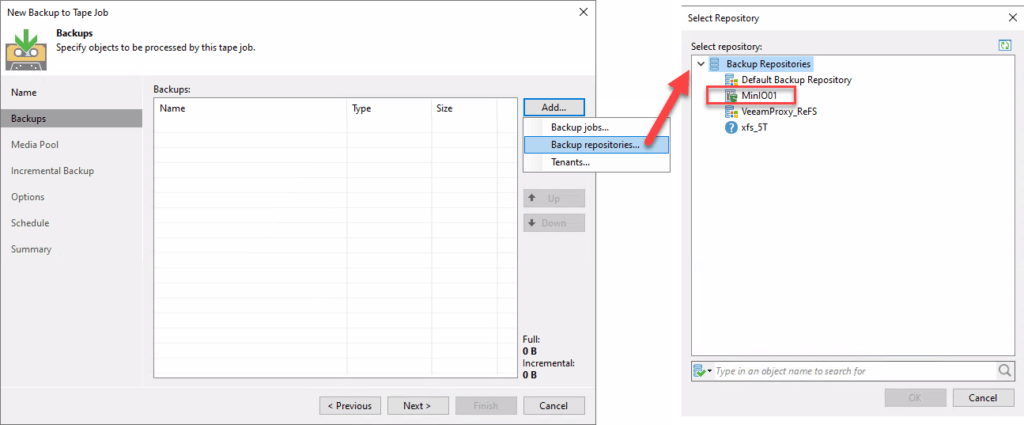 But there seems to be a limitation for restores! At least in beta version it is not possible to restore to a object storage repository. You have to select a block repository or restore directly to infrastructure.