What (else) is new in Veeam VBR v12 (Part 4)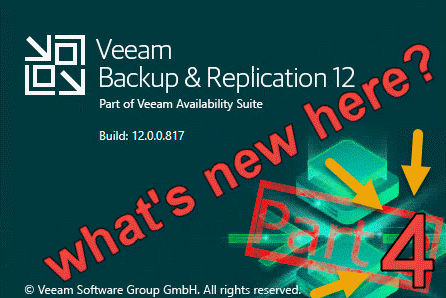 A huge amount of new features and detail improvements are coming with the new version of Veeam Backup & Replication (VBR) v12! My blog post series is about the smaller features and improvements in v12. So take a look at what else is new in Veeam VBR v12.
See previous parts of this series here:
This part includes the following improvements:
File Level Restore – Compare with Production
A feature that was already available in Veeam Explorer for Active Directory now finds its way into the Windows File Level Restore: Compare with Production. This gives you the option to view the differences between the files in the restore point and the current files in production.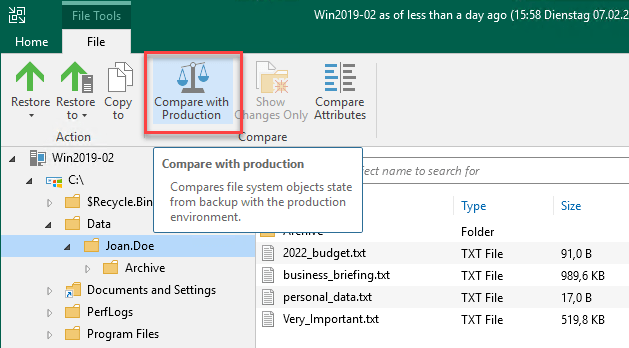 After pressing the button, you will be asked for the user with the required permissions.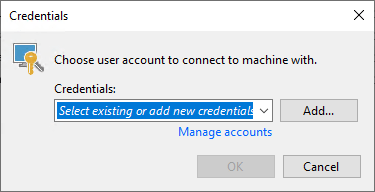 Then you see state for files and directories. What you not see are new files in production that are not in the selected restore point.

You can also show differences in file attributes.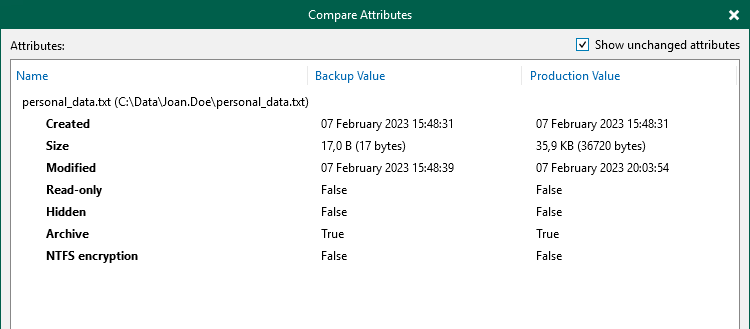 At least in tested version, this feature (and the following) does not work for Linux.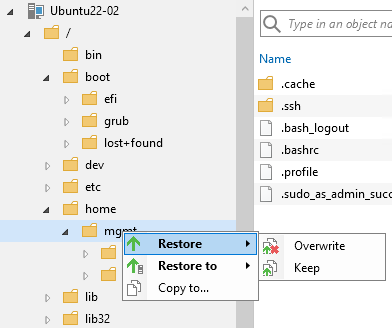 File Level Restore – Restore Permissions only
Another new feature when restoring (Windows) files is the possibility to restore only the permissions. This can be helpful if you accidentally activate inheritance for a directory.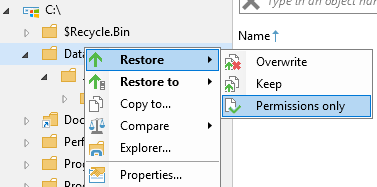 You can select single files or a directory. As usual, a summary is displayed when the job is completed. The error shown in the screenshot is due to a file that has already been deleted and for which the permissions cannot be restored.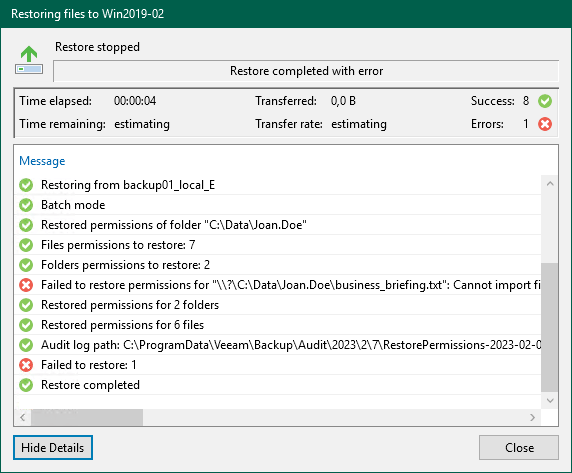 For this to work, network connection must be established. VIX does not work here.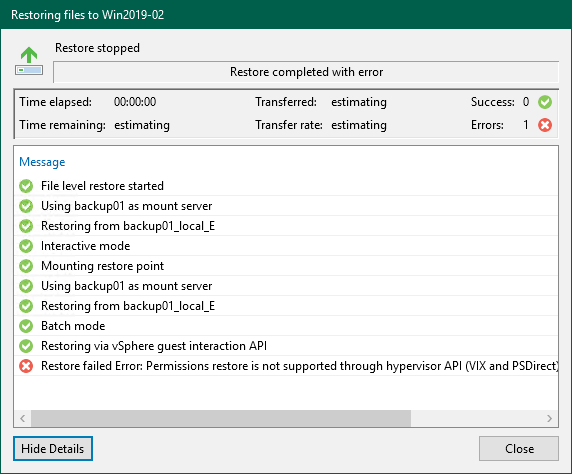 Network throttling
Network throttling is not used in every environment. Mostly in connection with branch offices. Here it is essential to not overload the connection to the head quarter. To throttle network before, you had to configure source and destination network and time windows to limit bandwidth for backup traffic.
With v12 there are new features:
Generally use public addresses for target range.
Option to never throttle restore activities.
Select a time frame to higher the limit.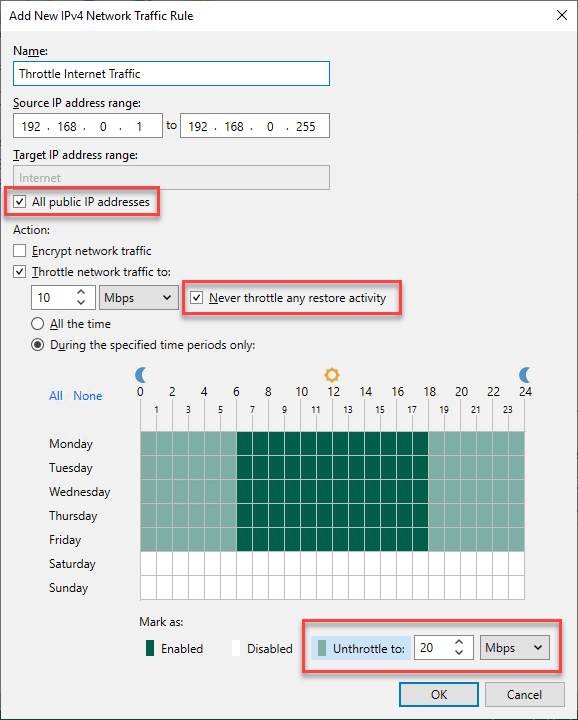 SureBackup – Disable Windows Firewall
When it comes to SureBackup, at least a ping test is desirable. In some situations no network connection can be established to the VM under test because of the internal Windows Firewall. Now it is possible to have SureBackup disable this to reduce these kind of false positives.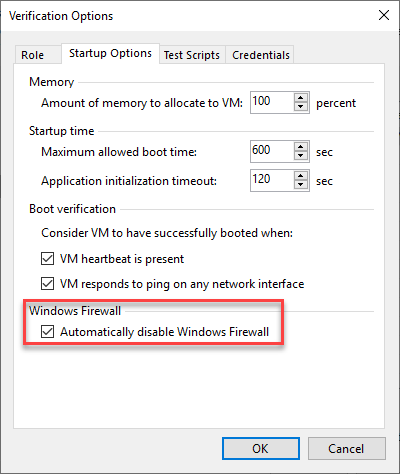 Scale-out Backup Repository – Policy enforcement
When backups are destinated to a Scale-out Backup Repository (SOBR), objects are distributed across extents. So, it can happen that some extents gets full. VBR will violate the placement policy rather than have the backup fail. With XFS/REFS Fast Clone this could lead to unwanted situations. With v12 you can configure strict placement policy enforcement.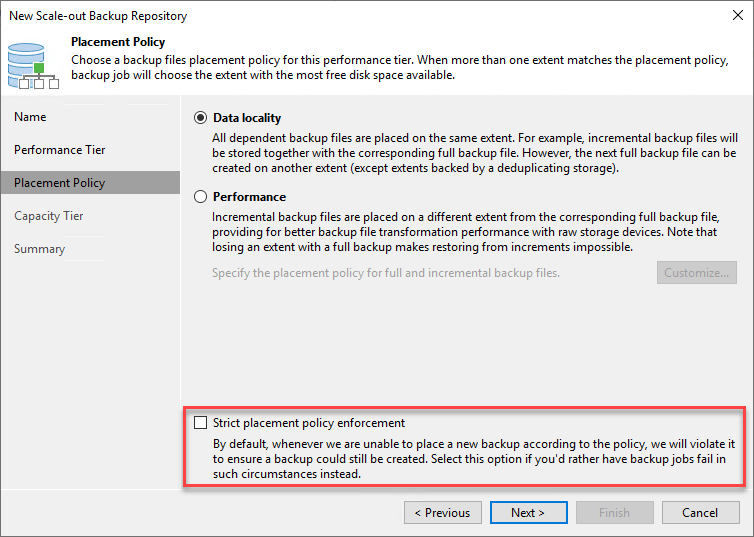 Also new in v12